We offer a line of marine upright refrigerator/freezers, deck freezers and Ice Box Conversion Kits. We build all of our products in house in Bellingham, WA. Learn more by clicking the links below.
We can custom
design and build any
refrigeration system to fit your needs, just give us a call!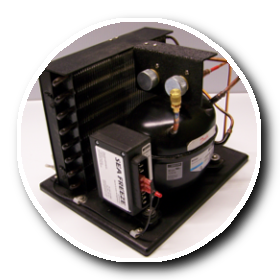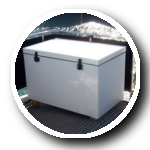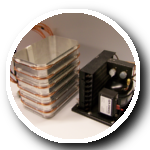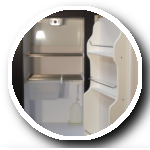 We can build the refrigeration system of your dreams! Would you like to replace an old existing Norcold, Nova Kool, Sea Frost or Dometic refrigerator only to find out they no longer manufacture fridges in your size? Would you would like to turn an existing cabinet or lazarette into a refrigerator or freezer? Well we can help! We can build your fridge to almost any specification you would like. We offer many options such as electric defrost, fast freeze shelves for fish, remote compressors, multiple access doors and pretty much anything else you can dream up! Your refrigerator is most likely the largest amp draw on your boat. Our freezers and refrigerators are some of the most efficient DC fridges in the world, and when every amp hour matters to your battery bank you will thank yourself for years to come for choosing a Sea Freeze unit. Give us a call at 360-733-8282 or fill out our Custom Refrigeration Contact Form so we can work with you to build the refrigerator or freezer you've been looking for. Click on the link below to see some examples of our custom work.